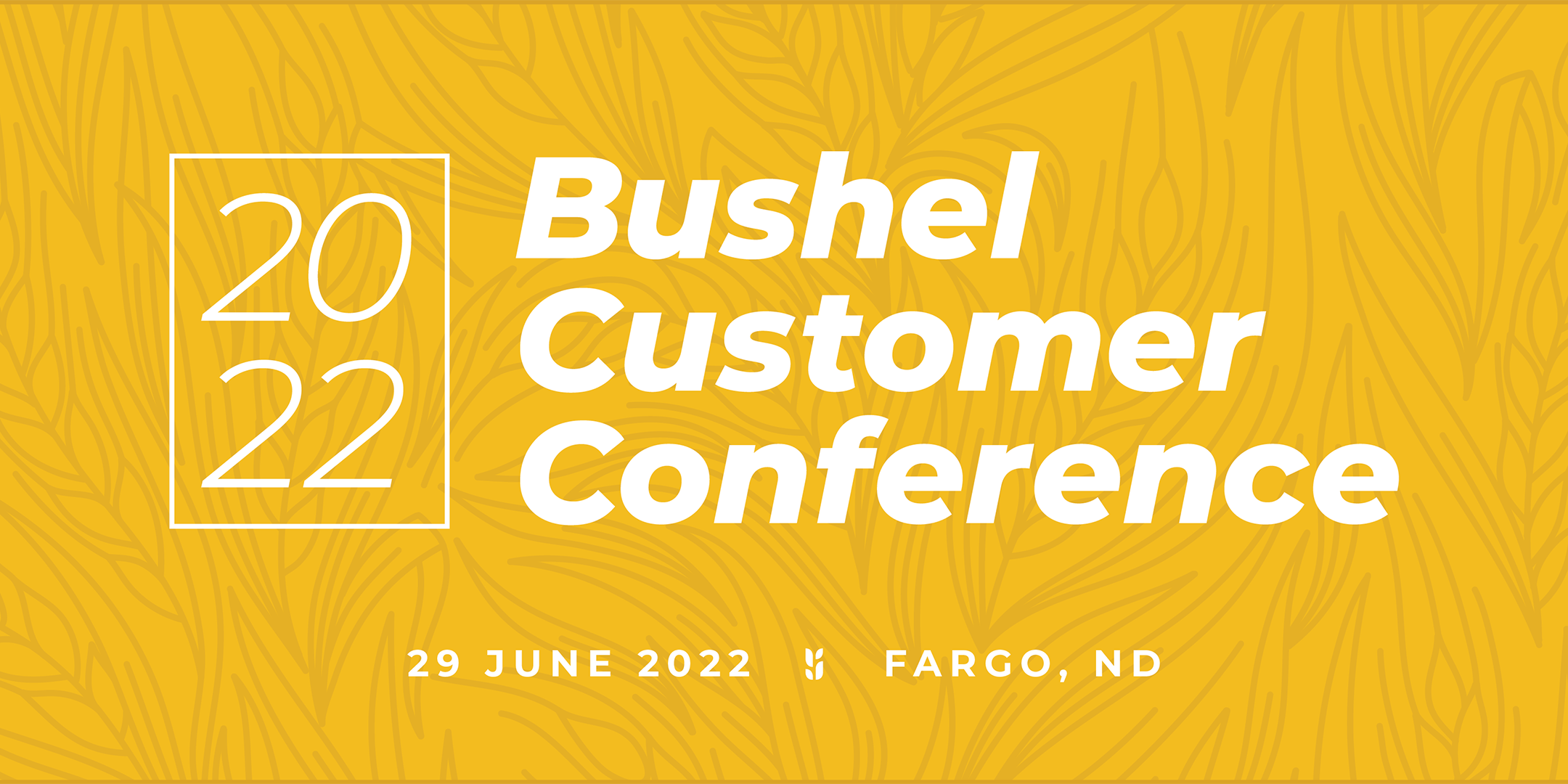 2022 Bushel Customer Conference
A chance for in-person learning, camaraderie & fun in Fargo, ND
June 29, 2022 | Downtown Fargo, ND
What's the schedule?*
Tuesday 6/28

4:00-6:00 pm - Bushel Welcome Social

Wednesday 6/29

8:30 am-5:00 pm - Bushel Customer Conference

6:00-10:00 pm - Joint Bushel/Cultivate Conference powered by Grand Farm Shindig
Thursday 6/30

8:30 am-1:00 pm - Cultivate Conference powered by Grand Farm
*Conference schedule is subject to change without notice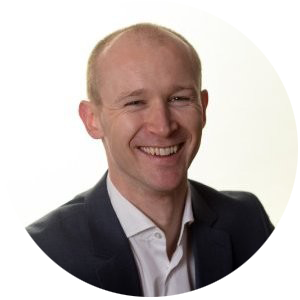 Niall Haughey
Agri FintTech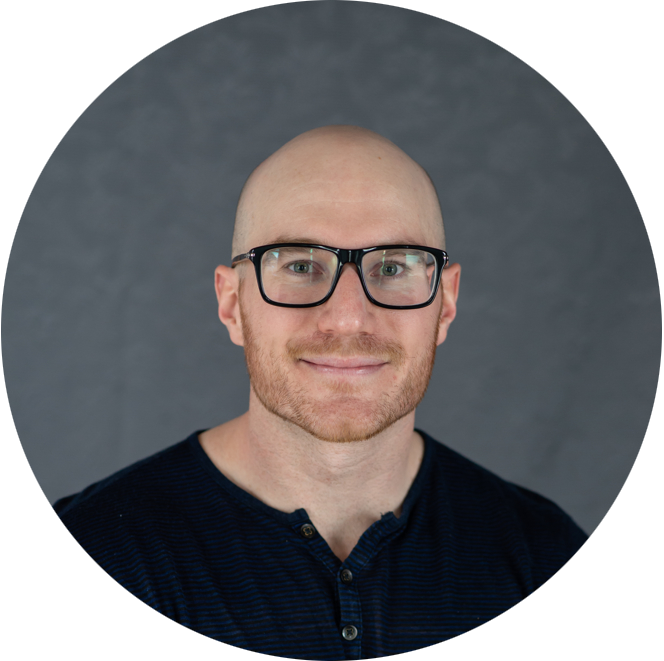 Shane Thomas
Upstream Ag Insights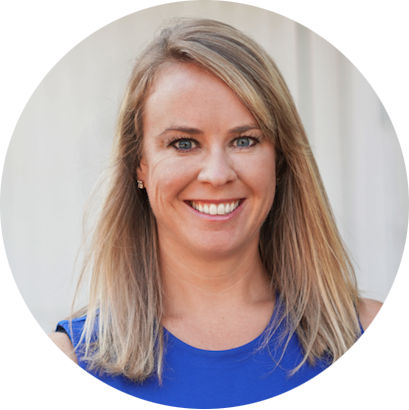 Seana Day
Culterra Capital/
AgFunder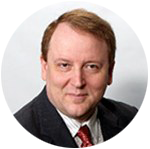 Michael Gregg
Chief Information Security Officer,
State of North Dakota
What will I learn?
As we work to confirm speakers, here's a glimpse of some of the sessions we are lining up:
The Grain Supply Chain and Sustainability - A Non-Buzzword Discussion About the Current State of the State
Allison Nepveux, Director of Sustainability, Bushel
Melissa Norem, Enterprise Director of Origination, Scoular
Abby Rinne, USSEC
The USDA is funding Climate-Smart Agriculture proposals. Agtech companies are raising billions of dollars to fund sustainability strategies. ESG goals are being created, implemented, and reported on at companies at a breakneck pace. Consumers are demanding more transparency about where their food is coming from. But, the economics behind sustainable products remains unclear. The changes coming in commodity agriculture are like drinking from a firehouse.
Staying Ahead of the Curve: What's coming in Agtech
Shane Thomas, Upstream Ag Insights
Seana Day, AgFunder
Agtech is entering yet another new era. Perhaps more importantly, agtech is maturing to support business models that can grow to scale. Hear from the folks who are always scanning the agtech landscape for the next tech solution worth looking at.
Partnerships in Agtech: What Brings Us Together
An interactive session with a panel of customers from both large enterprises and small businesses on how they are facing the challenges agribusinesses see every day. Struggling with the labor shortage? Trying to better manage your tech stack? Looking for ideas on how to recruit more growers? Perhaps one of these panelists has an idea to inspire (or you can share your own).
Partnerships in Agtech: Bushel's Partnership Ecosystem - Did we just become best friends? Yup!
We talk about the work we're doing at our companies, but how are we making sure we come together to help our customers? Learn how Bushel is working to build our ecosystem.
Not it! How To Make Sure Your Grain Facility Doesn't Make the News
Michael Gregg,

Chief Information Security Officer, State of North Dakota
Cyber attacks are on the rise. Especially in critical food supply, cyber criminals are seeking weaknesses for many types of attacks including denial of service, theft of sensitive data and ransomware attacks. What systems are most at risk? How can you strengthen your walls to make sure you're "Not It!"
Bushel product updates
We'll have demo stations with the Bushel lineup of product subject matter experts to walk you through new features and answer any questions.
But wait...There's more!
We're not the only ones doing great things in the Fargo area. There's a week of events lined up to showcase the innovation in agriculture happening right here in Fargo, ND.
If you register for the Bushel Customer Conference and the Cultivate Conference together, you save 50% on the Cultivate Conference.
Who will I meet?
In addition to our speakers, you'll have a chance to make friends with other Bushel customers from around the country. Our customers come from all different sizes of facilities and different crop origination. But they have one thing in common: learning new ways to strengthen their grower experience. Partners and companies that Bushel collaborates with are also welcome to attend. There will be plenty of opportunities to chat over lunch, during breaks or over drinks, food and music at our Shindig.

Where can I stay?
Jasper Hotel
Call Jasper Hotel directly at (701)-532-2150 and refer to the Bushel Customer Conference block.
Radisson Blu
To book online, visit

Radisson Blu

and use BUSHEL in the rate drop down promotional code field after selecting your travel dates.
Call the hotel directly at (701)-232-7363 and refer to the Bushel Customer Conference block.

Complimentary shuttle service available.
Local Airport: Hector International Airport - Fargo, ND
Transportation: Ground transportation through Uber and Lyft available.


How can I register?
Via our secure online event page hosted by Eventbrite.
COVID-19 Policy
The safety of our attendees, employees, speakers, sponsors, and partners remains our highest priority. We are committed to following the health and safety measures in accordance with in-person event guidance provided by the U.S. Centers for Disease Control and Prevention (CDC), the State of North Dakota, and the City of Fargo. We will continue to work closely with the Sanctuary, our hotel partners, vendors, and off-site venues to ensure the safety of all our attendees during the event.
We will continue tracking our community's COVID risk levels for North Dakota and Cass County. Masks will be available for all attendees and hand sanitizer will be available throughout the event space.

Keep checking back for more details!